I know, I know, it's a "Cider and Music Festival" , but forget about the fantastic music line up,  the kids program and even the cider line up!!!…. because the food lineup just might steal the show!!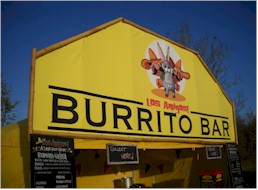 For a kick off we have Los Amigos cooking up a storm in a cantina with their authentic Tex-Mex favs.  Careful of the "2-beer-chilli" and you'll be just fine.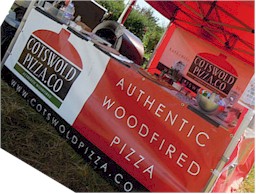 And if that doesn't float your boat then the Cotswold Pizza Co will be firing up the authentic wood fired pizza oven to send sparks and the aroma of Italy into the balmy summer sky. No,? Then what about a cracking bit of Jerk Chicken or Thia noodles From the Flaming Gourmet to go with a nice spot of Reggae  on a sunny afternoon?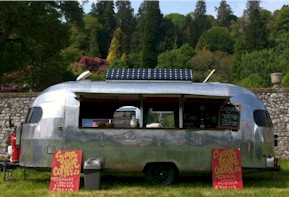 Got a sweet tooth? Then maybe a  fair-trade organic espresso and a cake from the fantastic solar powered Airstream that is home to The Super De-Lux Coffee Co ?  

Really want to indulge?  Go on then, crack into the FHC churros and ice cream tent but don't come crying to me when the scales complain on Monday!!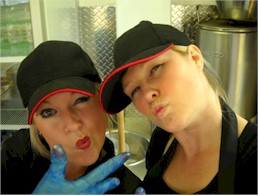 In short the food will be as epic as the music and the cider  – so whatever you do don't eat before you get there or you will be kicking yourself!!!
Oh, and have I mentioned that the tickets are going as fast as a melting vanilla scoop in a hot chocolate sauce?  So chop-chop, crack on and get yours while they are hot, because as the man from cream egg land once said "they won't be here for ever Trevor"
So get on the diet now  and more breaking news when we have it sports fans!! 
Ciders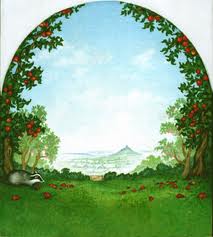 Tragically last year's cider sub-committee never recovered from the experience.  However attendees were unanimous in praise of their selection.  It was probably the finest selection of ciders ever assembled in the Cotswolds – I say probably because after a pint of Black Dog pretty much everyone lost the power of recall.

This year is expected to be no different so stock up on the paracetamols and get stuck in!!
Beers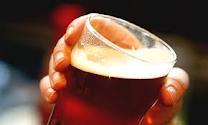 Last years selection was very wll recived – especially the selection form our friends @ Bath Ales – but if you have a particular beer you think we should feature post a comment  – as if I'm honest – this years cider and beer subcommittee also seems to have lost the power of speech!!
Other Drink
There will be a selection of other soft and alcoholic drinks in the arena, but if it's not there then the Rattlebone Inn (part of the festival site – which is open as normal throughout the weekend) will also be serving a full range of beers, wines and spirits…. something for everyone!!
 NOTE – please don't bring your own food and drink unless it's for the kids – particularly NO glass can be taken on the site as the kids will be playing on it on Monday morning!