For 2015 Shest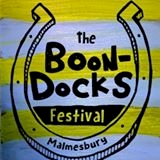 onFest has moved 3 miles east, changed it's dates to 17 & 18 July and re-named to "The Boondocks Festival"…..  other than that it's the same uber -cool, laidback, chilled little festival so get on over to The Boondocks web site and get your tickets there…..
Camping Tickets 
If you want to camp on either/both nights you need a camping ticket IN ADDITION to your entry ticket (just one per person for the weekend) and you will be given an additional band when you collect your wristband.  For More info on camping click
here
….
Age Restrictions 
Kids under 14 are admitted free but must be with a ticket holding adult (over 18). Obviously the bar is over 18s only – you will be carded if you look under 21 – take it as a compliment!
Dogs
Sorry no dogs other than guide dogs on site (it is a condition of hire of the venue as its a kids play area)
Cancellation & Refunds 
In the event of us cancelling the event due to any cause that may be regarded as being within our reasonable control we will refund the face value of the ticket on presentation of proof of purchase (e.g. the physical ticket or the on line receipt). Note we will not reimburse you for any consequential expenses you may have incurred for things like travel and accommodation, it will be just the face value of the ticket.
We do however reserve the right to at any stage cancel the festival in whole or in part in the event of  circumstances beyond the promoters reasonable control including but not limited to exceptional weather conditions and other acts of god, order of the Local and/or National Government or Local licensing or Health Authority, actual or threatened riots or civil disorder any other scenario that may be reasonably deemed to be a material threat to public and/or staff safety and is outside the reasonable control of the promoter. In the event of a cancellation caused by such events any full or partial refunds would only be made at the promoters discretion..
The advertised line up and content of the festival may change at any time for a number of reasons (including but not limited to illness, travel disruption and "artistic differences"). In such circumstances we will make best efforts to replace the artist/feature with a similar attraction, however no refunds will be given as a result of line up changes
If you decide that you don't want to/cannot attend for any other reason then sorry but refunds cannot be given – but you are free to sell them on,  our Facebook page is probably your best bet.
Other T&C's
Friday night is a NO READMITTANCE event – once you are in, you are in – if you want to go out fine but you can't get back in
You can come and go as you like on Saturday BUT children under 14 can only get in initially and back in if they leave if with a paying adult
Right of admission is reserved
No food or drink and particularly no glass can be brought onto the site