…..  if you want it to go ahead that is …?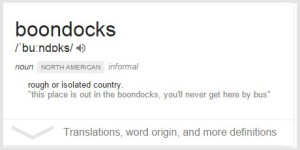 Looks like a lot of people didn't quite get the "Kickstarter" concept (including SFHQ if we are honest 🙂 ) …..   so to keep it really simple, if you want the Boondocks Festival to go ahead next summer then
click here……  right now (later may be too late!)
pledge to buy a ticket (or as many as you want)
or just make a donation (some people have donated significantly more than the ticket value)
and that's it ……   If enough people do this by 1 December it's game on! Boondocks Festival comes to Malmesbury July 17th and 18th 2015!
For info there is lots of stuff about how Kickstarter campaigns work here but in a nutshell….
Kickstarter is a way of working out if people are up for an idea… in this case a really cool little music festival
you can pledge whatever you want to to support the idea…  and in this case if you pledge say £60 you also get a couple of free tickets
no money is actually taken until campaign ends (in this case 1 December)
if the campaign doesn't make it's target (in this case £30k… which is the basic cost of putting it on) then no money is taken at all and the organisers have to then decide if they want to carry on with the idea…  given it hasn't had the support they expected….
So there you go… we are now all experts on Kickstarters 🙂
Big Love From SFHQx